In the exclusive Bophut Hills, you will find one of the island's best-kept secrets. Villa Suralai is a unique private villa retreat that once inside, guests find it incredibly hard to leave. A citadel of serenity where the wine flows and the music plays. Boasting a 20 metre infinity pool and surrounded by three villa wings and an open-air sala.
This stunning villa is fully staffed with a Villa Manager, Private Thai Chef, Maids and Groundskeepers. All ready to cater for our guest's every need and to ensure that the property is always kept in pristine condition.
Suralai was designed to be the most luxurious private villa on the island. The furniture, fittings and artworks have been painstakingly sourced or custom made for the residence and are all of the highest quality. The interiors are modern and refined. The expansive living spaces of the main building feature floor-to-ceiling glass which opens to cool mountain breezes in the afternoon, and Bose speakers located throughout the property make it easy to create whatever ambiance that you may wish to create.
The ultra contemporary design was created and crafted using a range of natural materials and the finishing of the villa, with wooden-tiled pitched roofs, enables it to look at home in its spectacular tropical mountainside location. The mix of cutting edge technology, modern design and natural materials results in a remarkable and unique property.
Steps lead up to a reflecting pond and to the left is a huge living room with wood-lined vaulted ceiling. Once in here you're faced with a tough decision as to where to look first. The room is exquisitely furnished with contemporary furniture, artwork and ornaments. But the whole front of the room opens onto a balcony with a glass balustrade that affords spectacular views across mountains and valleys; you can see the whole of Bophut Bay and right over to Koh Phang Ngan.
Starting with the interior of the room, the first feature you see is the polished dark wood dining table complete with modern white chairs. After this there's a flamboyant black-gloss and chrome finished open kitchen which runs parallel to the view. The black and chrome is expertly contrasted and complemented by a white polished island and breakfast bar. Between this and the balcony is a red leather chaise-lounge accessorised with black leather cushions providing the perfect place to enjoy the spectacular view. At the far end of the room a comfortable lounge area consisting of plush white leather sofas, stone tables, modern sculptures and a 50 inch flat screen TV. This sophisticated room is finished with polished grey terrazzo floor tiles and dark wood.
The wide stone balcony has plenty of outdoor furniture, a further dining area and looks over the garden below, the large pool terrace and the black tiled infinity pool. On either side of the balcony are stone staircases leading to the other levels of this expansive villa.
On the right, steps lead down to the lower level where there are three bedrooms situated below the main living area. Each double bedroom is stylishly fitted with contemporary furniture and artwork, has built-in wardrobes and benefits from an en-suite shower room with twin sinks. Each of these three bedrooms also has a private balcony with day-bed and seating that looks across the sea views and down over the garden and pool.
Staying on the right side, further steps lead you down into the garden and to the pool terrace and pool. At the right end of the pool is a large Sala complete with bar and stools sunken into the pool itself. The Sala has built in benches and comfortable cushioned seating.
Steps from the Sala lead down to a corridor that runs underground and alongside the pool. Situated here is the well-equipped gym which also has windows, allowing sea views, and doors that open into a garden and lawn area.
Stepping stones lead from this garden up to the first of three master suites that occupy a three-storey building. The ground floor suite sits below the pool level with views over the garden and over the valley to the ocean. It has a separate dressing area, twin beds and an en-suite bathroom with a shower and a distinctive grey circular terrazzo bathtub.
Above this room, at poolside level, is another suite with separate dressing area, a modern four poster bed and an en-suite bathroom with a shower and an oval shaped grey terrazzo bathtub.
On the third story of this master pavilion is yet another suite that again has a dressing area, a four poster bed and an en-suite bathroom with shower and grey oval shaped terrazzo bathtub. In each of these suites the bathtubs are positioned at the front of the rooms with windows maximising the stunning panoramic views.
Finally, steps lead back up onto the wide balcony and to the lounge, kitchen and dining area. This is a very large property that has been beautifully designed to provide both private and practical accommodation that's suitable for large families or groups of friends. The flexibility of the villa also makes it an ideal choice for weddings and events.
Internally every room is finished and decorated with high quality furnishings, unusual modern artworks and high-end electrical appliances. Each room has a 30 inch flat screen TV and the whole villa benefits from a sleek Bose sound system that's wired everywhere, including the garden and the Sala.
The grey natural stone effects and extreme contemporary furniture and artworks are brought to life by the water features, the neat lawns and the tropical planting of the garden areas. This is an exceptional villa that combines modern luxury and design with the complete privacy and exclusivity.
BEDROOMS
The villa has 6 spacious guest rooms, each with its own en suite bathroom and private balcony. There are two master suites, three king bed rooms and one twin room. The two master suites and the twin room also have large terrazzo bath tubs in addition to separate showers. The bedrooms all have sumptuous high quality 300 thread count bed linen, and the villa has its own in-house laundry ensuring that bed linen and towels are always soft and fresh. Four of the bedrooms have additional double size daybeds allowing the villa to sleep up to 16 guests in total. These rooms are great for young families.
All bedrooms have the following features;
Air Conditioning

Plasma screen TV with DVD player

I-POD Dock with Surround Sound System.

Bathroom Amenities

In room safe

En Suite

Mini-Bar
FACILITIES
20 metre infinity-edge swimming pool

Villa Manager, Thai Chef, Maids and Groundskeepers.

6 luxurious bedrooms all with private en suite bathrooms and private balconies.

Private Life fitness gym

Six zone Bose Hi-fi system including three sets of outdoor speakers

Wireless remote control access to thousands of pre-programmed songs and playlists

ADSL internet connection (WIFI throughout)

IMac computer for guests use

TV satellite with 50 inch plasma screen, DVD players

Fully furnished including linens/towels

Two fully equipped kitchens

In-villa wine selection

Concierge service for all tours and activities

Babysitting can be arranged.
LOCATION
Suralai's location is nothing short of magnificent. It enjoys its own isolated spot with stunning views in all directions and no through traffic, so all you see are uninterrupted views and all you hear is the sound of birds and insects chirping – or the sound of the state of the art BOSE sound system piping music from our computer controlled library of thousands of different songs and playlists to suit all moods.
Set high in the lush, palm covered hills of Bophut, in the scenic north east of Koh Samui, overlooking the northern coast towards Koh Phang Ngan also known as 'Full Moon Island'.

15 minutes drive from Samui international airport

20 minutes drive to the island's main shopping, dining and nightlife district at Chaweng

10 minutes drive to Bophut and the quaint Fisherman's Village with its shops and restaurants, and ferries to Koh Phang Ngan and other islands and offshore attractions

20 minutes drive to Santiburi – the island's premier 18-hole golf course at Maenam

Bophut Hills golf course and its 9-hole pitch and put course are just minutes away from the villa
TERMS
Rates include a full time Thai Chef (food cost on guest's account with menus available)

Linen is changed every 3 days. Towels as required.

Daily maid service.

Rates shown are for a maximum of 12 guests (including children). Extra guests using the daybeds will be charged at USD 50 per person per night. Up to a maximum of 16 guests.

Rates shown are inclusive of all taxes and service charges.

Airport transfers: 1,000 Thai Baht per trip for a maximum of 8 passengers with luggage in private mini bus/luxury car.

Baby cots are provided free of charge

Rates include daily cooked breakfast

Check-in time is after 3pm. Check-out time is prior to 11am. This can be flexible subject to availability

A USD 1,000 (or equivalent currency) security deposit is required at check-in. This is fully refundable as long as there is no damage to the villa.
WEDDINGS AND SPECIAL EVENTS
If you would like to host a wedding, private party or special event at the villa, please take note of the following event fees which are levied depending on the number of guests in attendance.
Up to 17 Guests – No event fee
Between 18 to 30 Guests – USD 589
Between 31 to 40 Guests – USD 825
•Please note that these event fees include the venue fee and cleaning services. They do not include catering and event planning. However our experienced team can provide a quotation for these services upon request.
•The villa has the capacity to host a 'fully seated event' for up to 40 guests however it is possible to host a mix seated / standing function for up to a maximum of 60 guests. The event fee is USD 825 for this type of function.
We look forward to welcoming you to Villa Suralai !
click to enable zoom
We didn't find any results
open map
View
Roadmap
Satellite
Hybrid
Terrain
Fullscreen
Prev
Next
Property Id : 20381
Price:
From
$ 980
Per Night
Bedrooms: 6
Bathrooms: 6
Bedding Configuration: 5 King Beds, 2 Single Beds, Extra Day Beds
Number Of Guests (inc. Children): 16
Airport Transfers Included: No
Breakfast Include: Yes
Private Pool : Yes
Security Deposit Required At Check-In (Amount USD): 1000
Number Of Bathrooms. : 6
Villa Cleaning: Daily
Towel & Linen Change: Twice Weekly
PAYMENT TERMS
A 50% deposit is required to confirm a booking

The 50% balance is due no less than 30 days prior to the guest arrival date

If a booking is made within 30 days of arrival, 100% payment is required to confirm the booking
PAYMENT OPTIONS
Payments can be made by;
International Bank Transfer

Secure on-line credit card payment via Paypal.com (5.5% surcharge applies).
CANCELLATION POLICY
If a customer cancels a booking prior to arrival, no deposit will be refunded.

Once the final balance is received by Paragon Villas, the same cancellation conditions as above will apply.

If a customer requests to modify their reservation dates, Paragon Villas will do its best to accommodate the booking amendment. However such requests cannot be guaranteed.

If balance payments are not received 30 days or more prior to the arrival date, Paragon Villas reserves the right to cancel the booking and no refund will be given in relation to the customer's deposit payment
ACKNOWLEDGEMENT
Customers acknowledge that they are bound by the specific terms and house rules of the property(s) that they have booked
INSURANCE
Paragon Villas is not responsible to customers for any and all claims, including any accidents related to the use of the property facilities

It is highly recommended that all guests are covered by comprehensive travel insurance (including cancellation, flight delays, loss and damage to baggage (and other property), natural disasters and health insurance (including local treatment, evacuation and repatriation coverage)
Private Pool
Shared Pool
Air-Conditioning
Fully Equipped Kitchen
Ceiling Fans
Private Garden
Gym
Free Parking
Hairdryer
Bathroom Amenities
Linens / Towels Provided
Dishwasher
CCTV
Games
Baby Cot
High Chair
TV
DVD
Music Docking
Free Wi-Fi
Outdoor Dining
Sunbeds
Safe
BBQ (Charcoal)
BBQ (Gas)
Coffee Machine
Animals / Pets Living Onsite
Washing Machine
Iron
Office Area
Concierge Services
Full Time Staff
Part Time Staff
Cleaning Services
Laundry Service (Added Charge)
Babysitting Service (Added Charge)
Chef Service (Included)
Chef Service (Added Charge)
Suitable For Events
SEASONAL RATES
2017
Low Season – June 1 to July 14 – USD 980 per night
High Season – (July 15 to August 31) USD 1,195 per night
Low Season – (Sept 1 to December 20) USD 980 per night
Peak Season – (Dec 21, 2016 to Jan 10, 2018) USD 1,795 per night
2018
High Season – (Jan 11 to Feb 11) USD 1,195 per night
CNY Season – (Feb 12 to 24) USD 1,795 per night
High Season – (Feb 25 to April 30) USD 1,195 per night
Low Season – (May 1 to July 14) USD 980 per night
High Season – (July 15 to August 31) USD 1,195 per night
Low Season – (Sept 1 to December 20) USD 980 per night
Peak Season – (Dec 21, 2017 to Jan 10, 2019) USD 1,795 per night
*Pricing is based on up to 12 guests. An additional 4 guests may be accommodated for an extra USD 50 per person per night
*3 night minimum stay with the exception of CNY (5 nights) and Peak Season (7 nights)
We accept major credit cards via Paypal.com
Similar Listings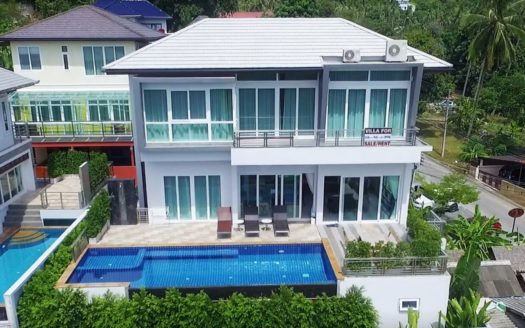 MODERN, FRESH AND IN A HUGELY CONVENIENT LOCATION!  CHILLED OUT LUXURY CLOSE TO THE BUSY HUB OF CHAWENG! For guests
[more]
MODERN, FRESH AND IN A HUGELY CONVENIENT LOCATION!  CHILLED OUT LUXURY CLOSE TO THE BUSY HUB OF CHAWENG! For guests
[more]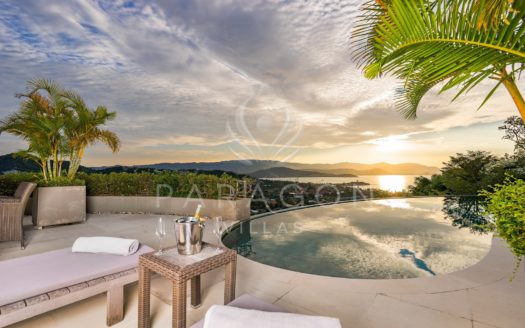 FROM SUNRISE THROUGH TO SUNSET LET THE MAGNIFICENT VIEWS ON OFFER HERE KEEP YOU CAPTIVATED! Sweeping 180 deg
[more]
FROM SUNRISE THROUGH TO SUNSET LET THE MAGNIFICENT VIEWS ON OFFER HERE KEEP YOU CAPTIVATED! Sweeping 180 deg
[more]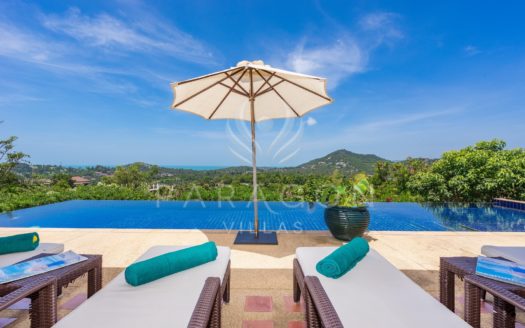 A PERFECT LOCATION WITH FABULOUS OCEAN VIEWS FOR GROUPS WHO WANT TO BE CLOSE TO THE ACTION! Nestled on a quiet hill
[more]
A PERFECT LOCATION WITH FABULOUS OCEAN VIEWS FOR GROUPS WHO WANT TO BE CLOSE TO THE ACTION! Nestled on a quiet hill
[more]